Stark Media:  Making 3D Animation attainable to local SME's.
The Health Club's expansion project is an amazing story of restoring an old lace mill back to it's former glory to onlookers while on the inside being a modern, world class Health Club & Spa.  Our animation will not only let the Club's customers know what's happening, importantly, it helps tell the story to the local community and the local press.  
​

Derbyshire Health Club gets the virutal treatment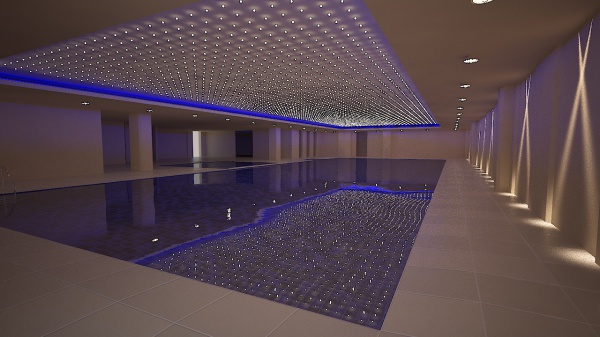 ​If there has been one development in attainable visual media for PR in the last few years it has to be 3D Animation.

I've produced hundreds of videos, interactive presentations, photography and everything in between for businesses of all shapes and sizes but often you're trying to explain a concept or product that isn't even tangible at the moment.

Although you want to whip up support, positive coverage or even maybe change minds and behaviours towards a proposed build or product, people need to see the pudding to believe the proof so to speak. For a long time 3D virtual simulations were something reserved for Cinema, TV and supposed nerds in dark rooms. Now, businesses, big businesses in particular, are starting to harness 3D technology to promote, persuade and inform their audiences. Take for instance wind farms. I've produced virtual fly-throughs of how a wind farm is going to look like so communities nearby can see what affect they will have on the nearby landscape, even what the view will be like from the individual's house.

These days, I have a small but perfectly formed Digital Agency here in the East Midlands trying to tell SME's that such technology is just as affordable for their projects. That's why recently we have been chosen by a nearby Health Club to create a virtual fly-through of how their extension plans will look. This means existing customers, proposed customers and even the press can be stunned by the sheer scale of the venture and the facilities being promised.


Our 3D service is perfect PR for every business
It's a visual world we live in, and even if it's just an idea or a proposal, your customers and your clients can now see exactly what you are offering. And that makes the PR of any concept, potential build or product much more powerful to your audience.